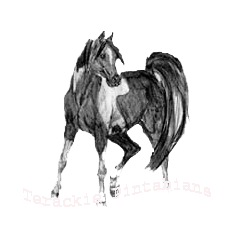 Terackie P Sweetheart
Foaled 14.01.07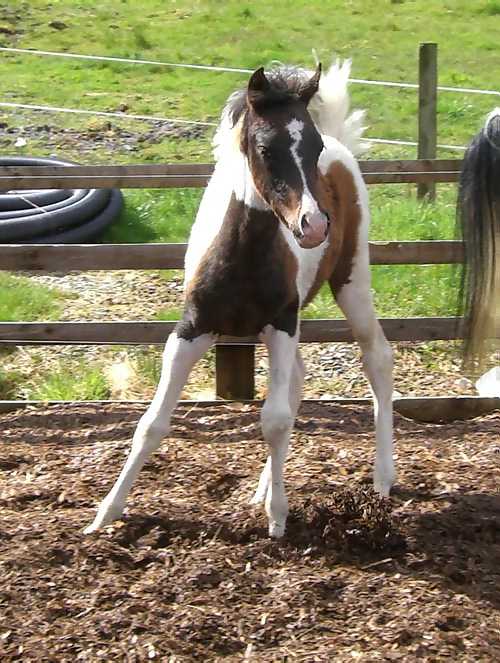 Sire: Wahed Khemotion by Monarchs Khemotion
Dam: GP Dandi Gem by MP Alis Dandi
Early days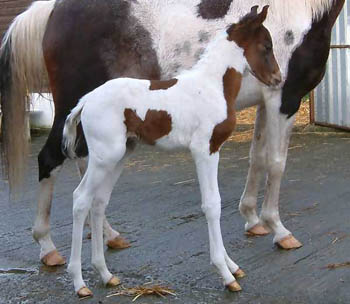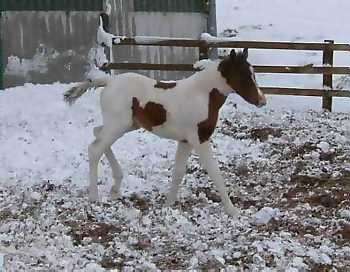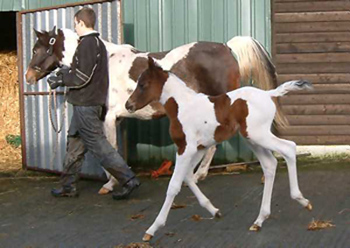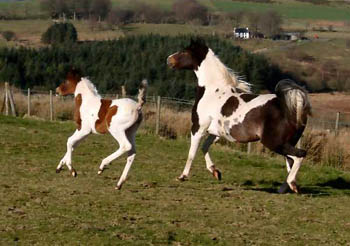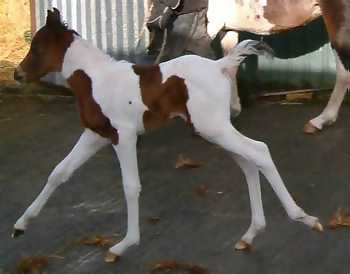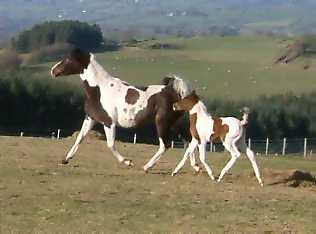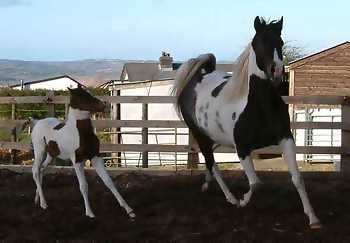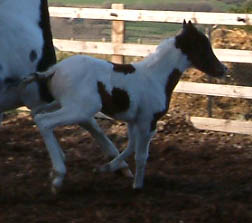 June 2007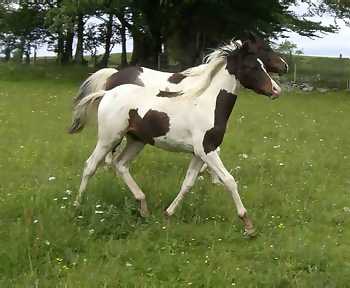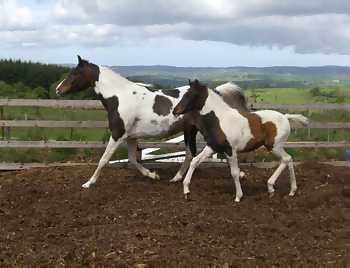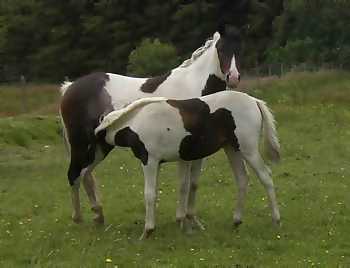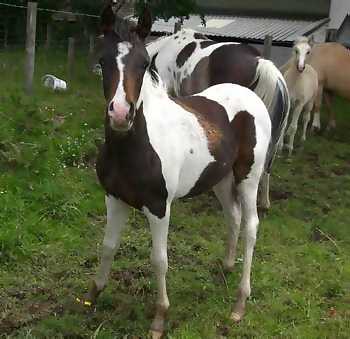 September and best friends just weaned.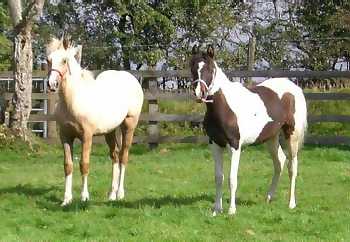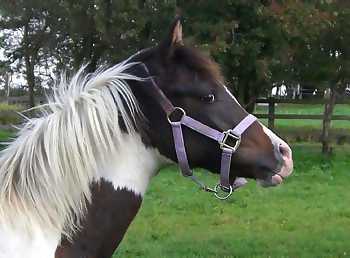 October 2007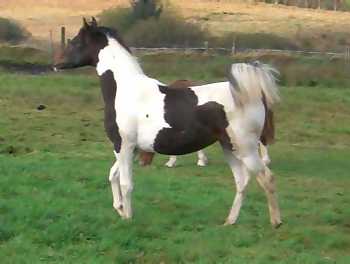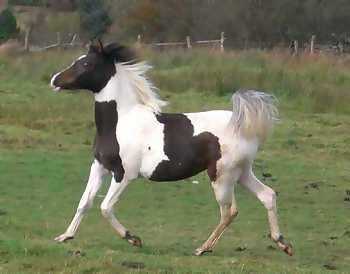 December 2007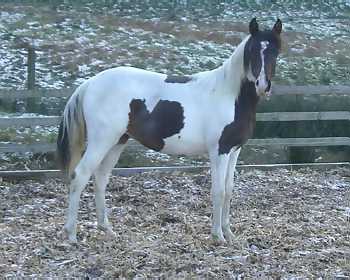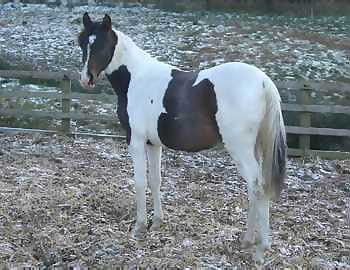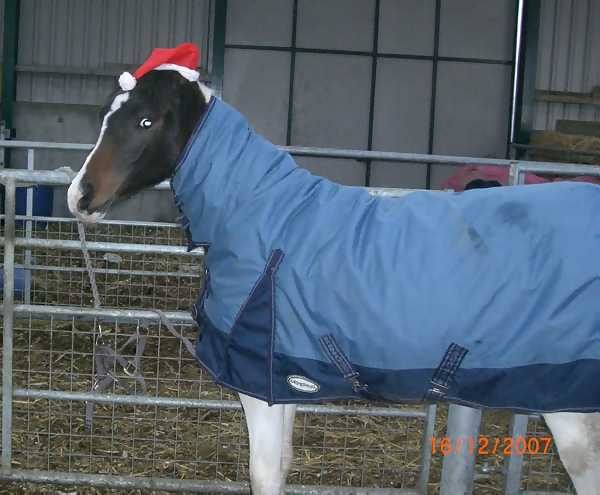 Getting in the Christmas spirit !!
Sweetheart is a 99.6% arabian homozygous for tobiano pintabian filly. Born in 2007 she is our first homebred pintabian filly and is a real stunner, we are extremely pleased with her. Her dam GP Dandi Gem was covered before she left America by the USA champion pintabian stallion "Wahed Khemotion". She is a very big mover with the most lovable " in your pocket " nature. She is definately being retained as a future show/brood mare.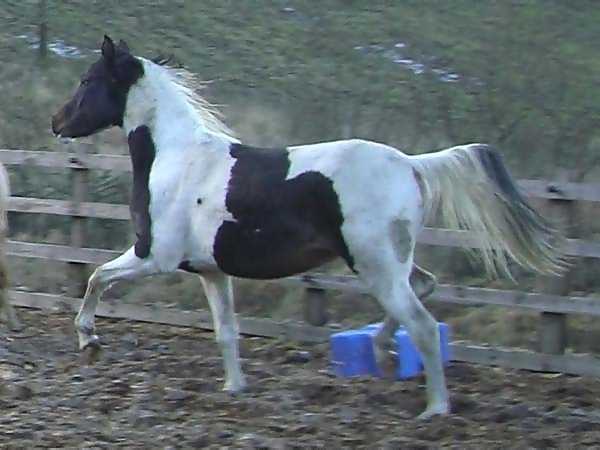 Sweetheart is maturing very well with a nice deep girth and floating action to go with her kind loving nature. The plan now is to train her for riding.
Sweetheart has been to her first arab show and was placed 3rd in her class of 5.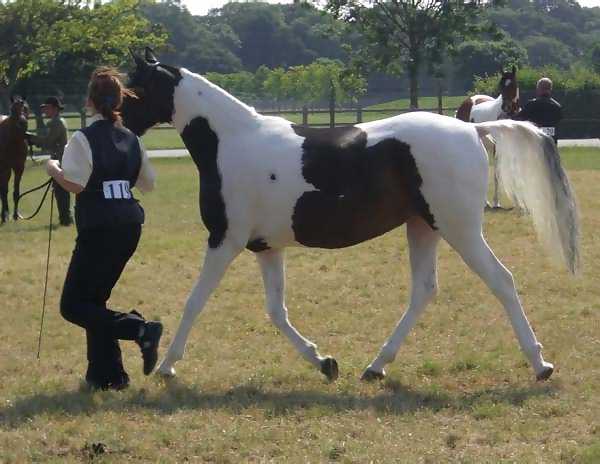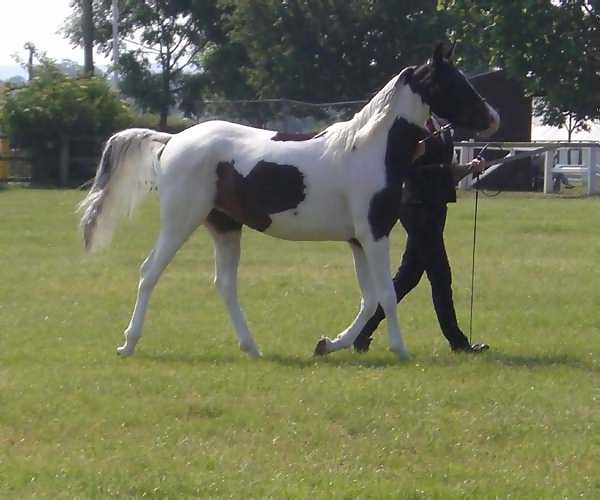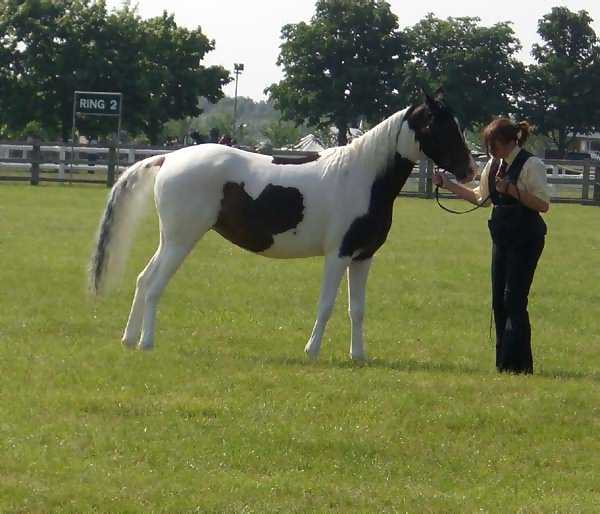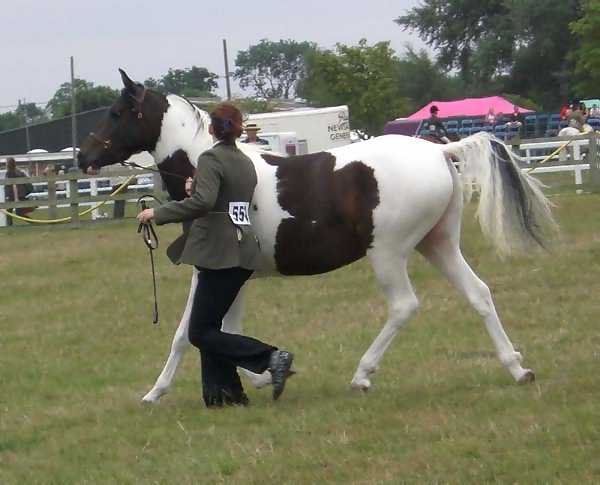 The winter of 2010/2011 saw Sweetheart going under saddle, she very quickly learnt the ropes and went for many hacks including on the beach....she hated the sea but happily rolled in a large warm rock pool.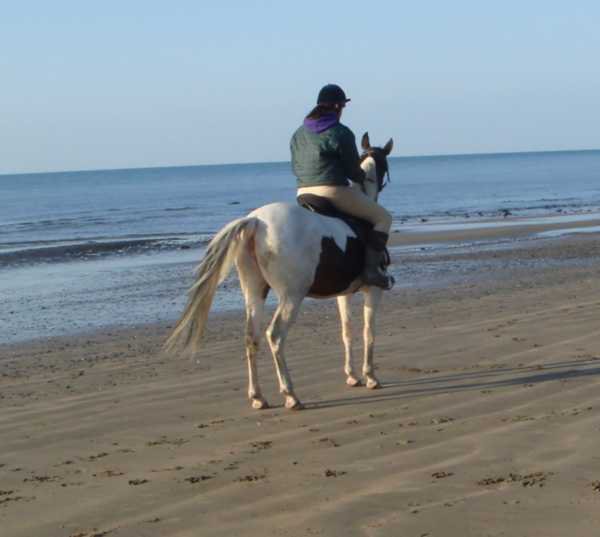 Getting ready to roll...wasn't expecting it either.
Sweetheart has been bred to a homozygous pintabian stallion called Dakota Inkspots for a 2012 homozygous foal.
Terackie Anisah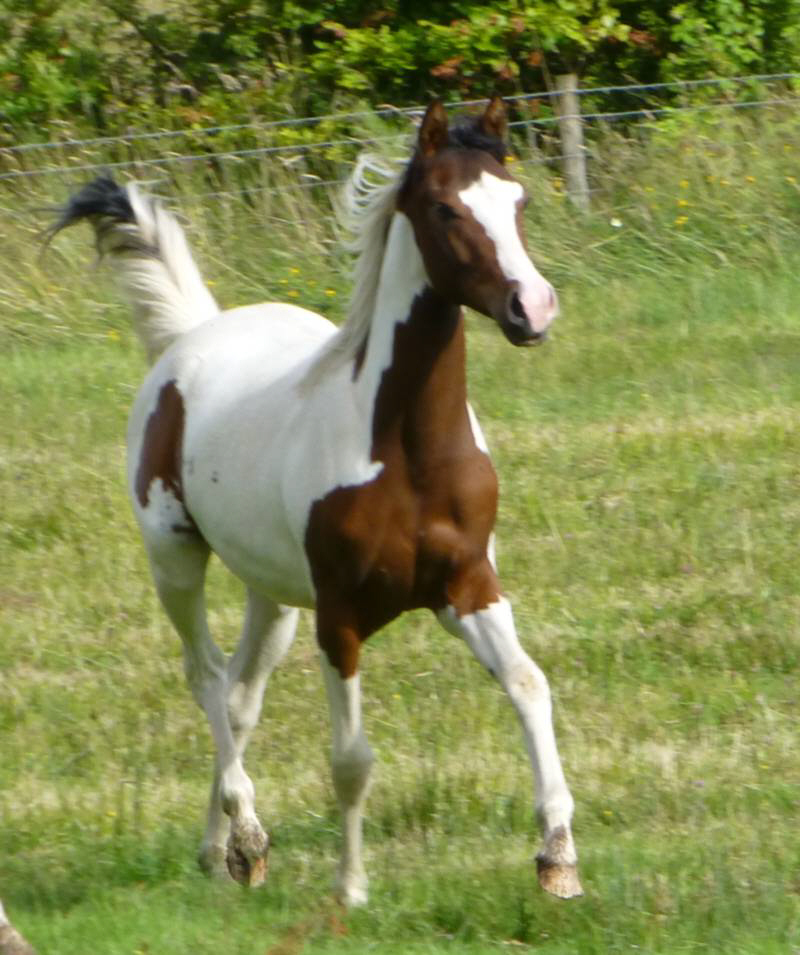 And in 2013 Sweetheart produced another delightful homozygous filly from Terackie Ben Al Hazzar
Terackie Malikah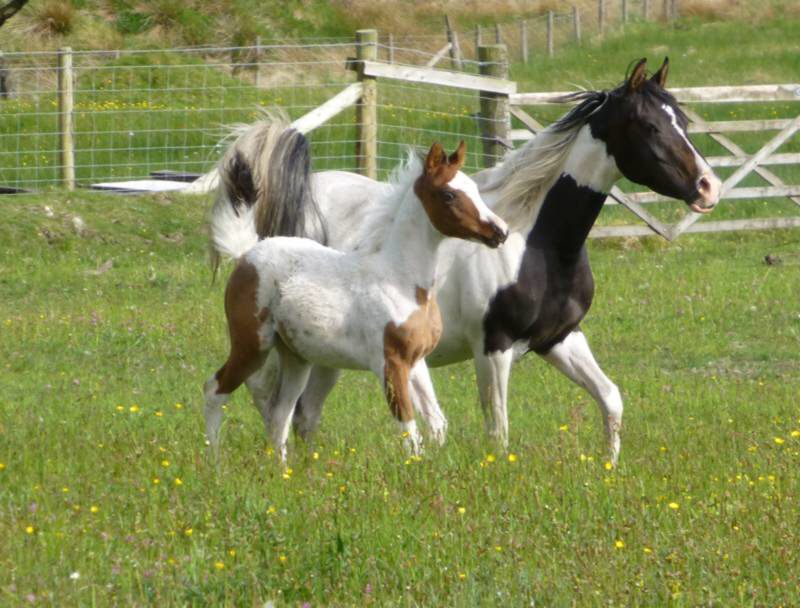 Info
GP Dandis Dream
GP Dandi Gem
Royal Court Jester
Terackie Colour By Design
Pintabian Foals
Pintabian home