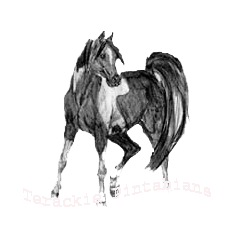 GP Dandis Dream
***********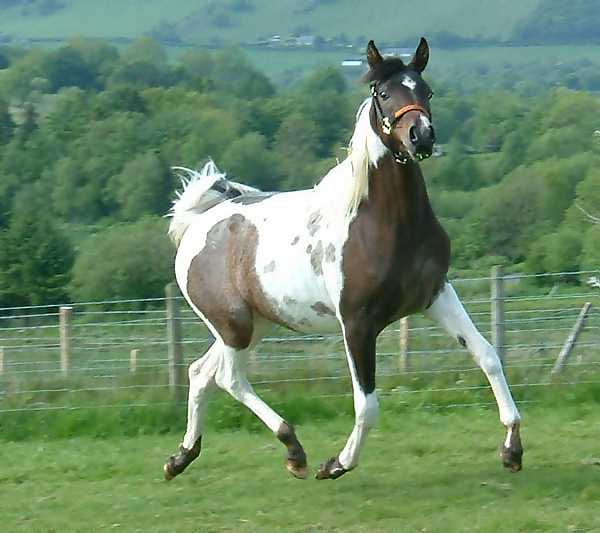 Sire: MP Alis Dandi by MP Allabar x Shahkaleah
Dam: Hala Royale Megan by Royale Dezab X SMA Shalaha
Foaled 2004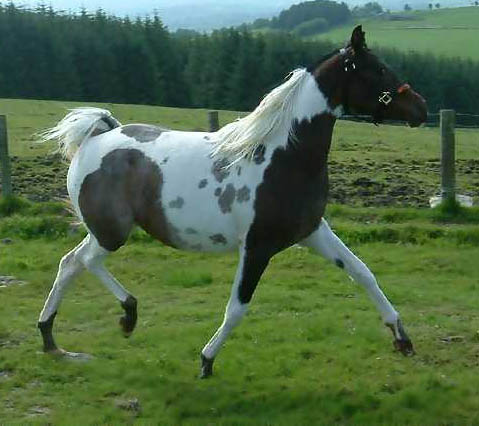 Dream is a pintabian mare carrying 99.6% arabian blood with the tobiano coat pattern, she is homozygous for tobiano and black, this means she will always produce a coloured foal and never produce a chestnut and white. She has a very kind nature and is an extravagent flambouyant mover standing approx 14.2hh.
Dream has been covered (2007) with the well known bay pure arabian show stallion Ali Khan, (photos below) he was bred at Bychan Arabians , Llandeilo. We eagerly await Dreams first foal which will be 99.8% arabian and due in Feb 2008.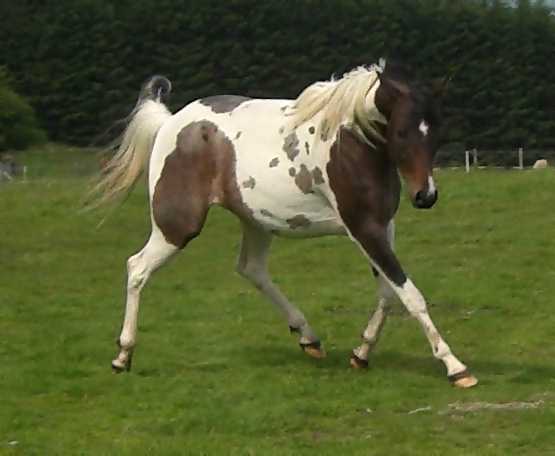 Dream as a foal with her dam Hala Royale Megan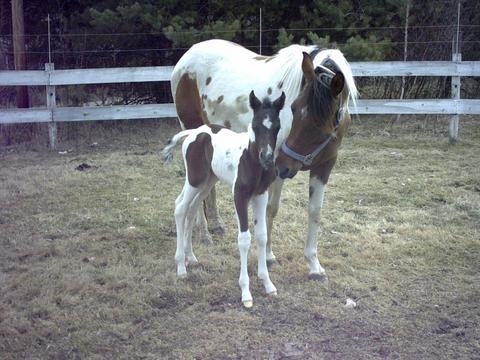 Dreams sire MP Alis Dandi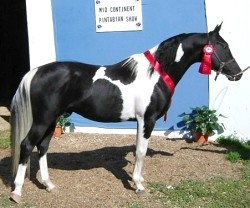 Dream foaled 22nd February, she had a stunning bay and white filly, see foals page for more photos. Dream has been covered this year by our own Pintabian stallion Royal Court Jester for a possible homozygous 99.7% arabian foal in 2009.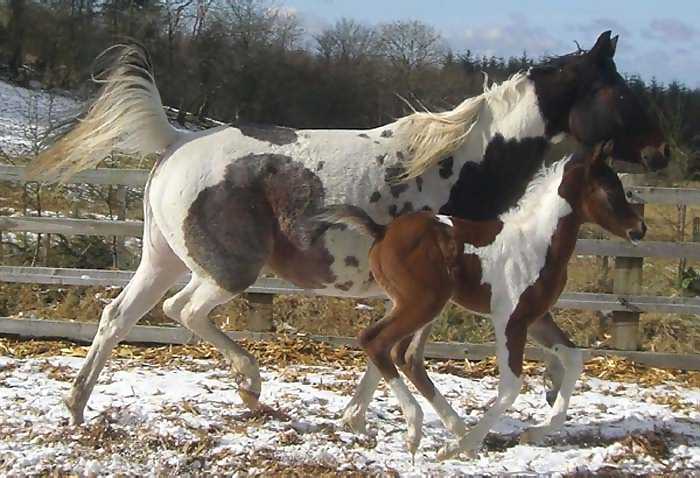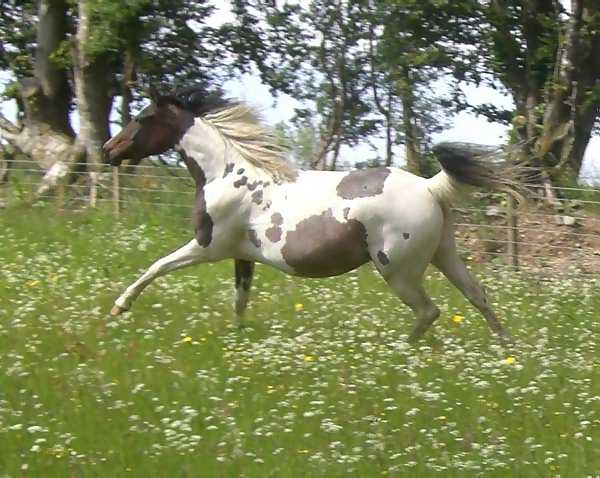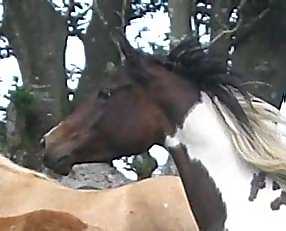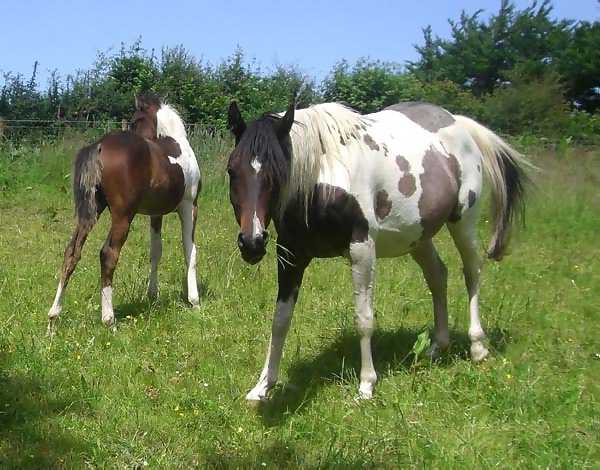 Dreams Pintabian foals to date
2008 Terackie Samira Khan by Ali Khan 99.8% bay & white filly (sold)

2009 Terackie Talj Layla by Royal Court Jester 99.7% filly (sold)

2010 Terackie Ben Al Hazzar by Royal Court Jester 99.7% homozygous colt (sold)

2011 Terackie Oregon by Terackie Winter Shadow buckskin & white arab x welsh cob colt (sold)

2012 Terackie Yasmeen by Dakota Inkspot black and white filly (sold)

2013Terackie Azraf by Royal Court Jester 99.7% homozygous bay and white colt (for sale)

2014 Left empty

2015 Terackie Diamond By Design sired by Master Design GA 99.8% bay and white filly (retained)
Terackie P Sweetheart
GP Dandi Gem
Royal Court Jester
Terackie Colour By Design
Pintabian Foals
Info
Pintabian home